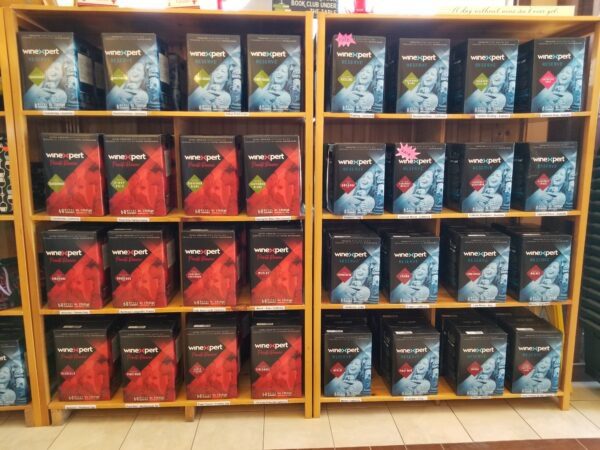 In 2004, winexpert Moncton became the first purpose built on-premise winery in the area which has allowed our customers to make quality wine the easy way. We also sell a wide variety of winemaking supplies and kits to satisfy the home winemaker. We are not a franchise, which is an important distinction. We choose to carry winexpert products for one simple reason: They are the BEST! winexpert is the largest and oldest company producing wine kits and are committed to excellence from the vineyard to the glass.
"I bottled my wine today and we drove away saying what a nice group of people you are and how easy you make it to deal with you. And the wine is great too! Kudos Winexpert! "
"Just bottled my wine yesterday. Started a rosé for the summer… Can't wait. Thank you Nancy and Brad for your help. You always seem to go above and beyond when it comes to friendly service."
"Nancy and her crew are so friendly and helpful, you will not be disappointed and no hidden cost. They tell you up front. Loved making my wine there. So nice!!!"
"Love the service at Winexpert Moncton!!! Our whole family goes there, employees are great and the wine is very good 🙂 !!! Would definitely recommend this place to anyone !!!! "
Tour of Our Nursery
Aka The Fermentation Room
Let us together build a flourishing business
When connected with us, you aren't growing your business alone. We have your back and put in our best to contribute to the growth of your entire team and organization. So, if you are looking for the right agency that'll help you build a good online presence and bring in more conversions and revenue, we are right here!